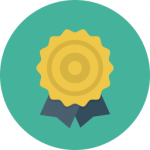 We are pleased about every new sustaining member
The regular contributions of our sustaining members enable the work of Acute support for children and adolescents in Lebanon (ASCAL) and guarantee the necessary medical treatment for needy and sick children and adolescents in Lebanon for the coming years. Sustaining member are the ones who support the association regularly.
How become a sustaining member:
Complete the application "sustaining member", sign, and to:
Akut-Hilfe für Kinder und Jugendliche im Libanon e.V.
(Acute Support for Children and Adolescents in Lebanon)
Ulrike Younes
Zasiusstr. 34
79102 Freiburg im Breisgau – Germany
As a sustaining member you

have the right to be regularly informed about ASCAL's activities,

have the right to participate in the general meetings of ASCAL,

will recieve one of our "Acute-Christmas-Cards",

can have your name published on the list of eligible members which is accessible by the public.
Donations and grants to non-profit foundations and organizations are tax deductible in most of the European countries. For Germany it is according to §10b of the Income Tax Act.
We thank you wholeheartedly for your support.